No, not that silly. That was earlier. :-)
The other big red fun toy: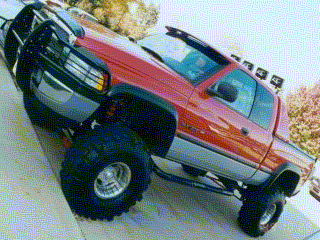 A while back she got a new paint job to ward off any further rust spots that were just starting. Afterall, she is 4 years old here in snow and salt territory.
Part Geek. Part Redneck.