Well, someone at work showed me one. Margeaux needs one for school. And I like playing with new toyz. So I bought her one today. Problem solved. :-)
It's a Toshiba x750 PocketPC running Windows Mobile 2003.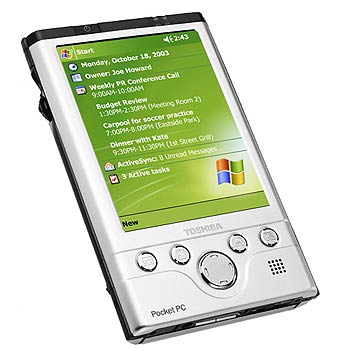 The price wasn't too bad all things considered.
I went with the Toshiba because the price was good, and I here the wireless config is a lot more flexable than most of the IPAQs. We'll see.
Now here's the sad part. The first thing I want to do with it? Use it to build and test "handheld" stylesheets for the website. Go figure.